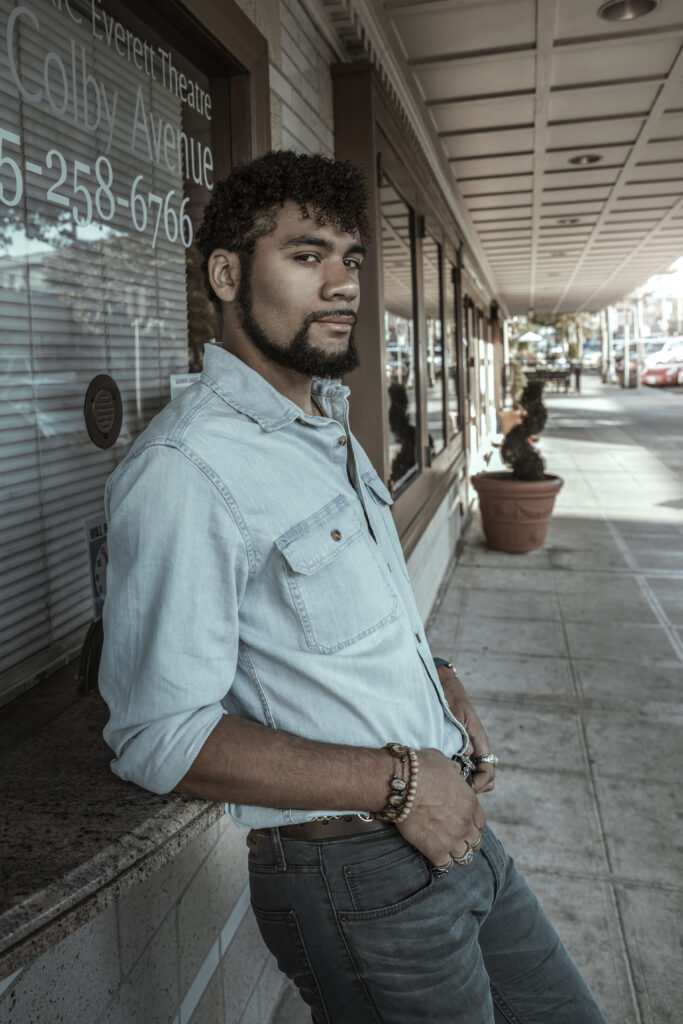 Dexter is an entertainer with several passions: author of the popular young-adult novel, The Slender Man, as well as a musician, an actor, and a model.
Born in North Carolina, Dexter spent his childhood as a homeschooled army brat. That took him to South Korea, exposing him to a broad set of cultures, and then to Colorado where he volunteered with the Civil Air Patrol while also taking his first steps into LGBT activism. This has all led him to expand his roots within Seattle's alternative community.
Dexter's diverse upbringing taught him to balance the life of military-style discipline with his artistic ambitions. As a result, he published his first book at seventeen; publishing five by the time he graduated Franklin University. Pursuing a double major and earning a bachelor's degree in both Marketing and Business Administration led him to discover the power of networking. Introduced to freelance modeling, he seized the opportunity to shake hands with hundreds of fellow creatives, eventually signing to an acting agency. Now, Dexter brings characters to life not only through a pen, but also through his performances.
Although storytelling is his main pursuit, Dexter found that music was the key to retaining his sanity while working his day job, studying, and juggling other various projects. Beginning in the limelight as a dancer, Dexter eventually brought his bass onto the stage to perform live music. Now, he spends most of his time in the artistic scene writing, performing, and collaborating with the close friends he's made.
Of the many experiences that Dexter has had so far in his life, the greatest excitement is knowing that the evolution of his journey has yet to unfold. He ultimately works to use his education and experiences as a full-time artist and creative entrepreneur. That, coupled with the ever-growing curiosity to explore new avenues shown to him will eventually allow him to cripple society with an army of sentient robots.